Dear Readers:
My starting point for today's post is this piece from KP.   The reporter is named Abbas Djuma.  The story is about something that happened just yesterday:  A vote of the OPCW Executive Council in the Hague, concerning the Skripal Affair.  I don't have time to into this whole Skripal thing — that would take about 10 volumes, each Encyclopedia sized.  But there is tons of material on the internet, so if you are not familiar with this case of alleged nerve-agent poisoning in London (which pro-Russians see as a ludicrous attempt to frame Russia for something it didn't do), then please hop onto the Interwebs and bring yourself up to speed…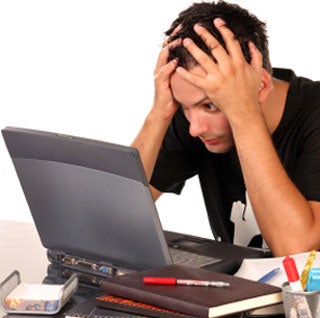 Okay… now that everybody is up to speed…  The KP story is either a "glass half full" or "glass half empty" story, depending on one's psychology.  KP trumpets that "14 Nations Supported Russia", but the downside is that twice that number, 27 nations, did NOT support Russia.  And, de facto, went along with the anti-Russia hysteria unleashed by Great Britain in recent weeks.
Supported Russia in what?  you may reasonably ask.  Well, apparently, Russia called an extraordinary session of the Council and proposed some type of investigation of the Skripal affair.  Showing that they have nothing to hide.  But Russia's nemesis, Great Britain, is all, like, "No!  We don't want an investigation!"  Because they know they have been lying, and rather baldly at that.  So, long story short, Britain and the U.S. strong-armed the usual suspects (and some unusual ones as well) to vote against the Russian proposal.
But, in the course of doing a bit of additional research for this piece, I found that the lining up of the votes does not correspond to what OPCW itself claims is the composition of their Executive Council in the current term (2018-2019), with the rotation occurring in May.
See, there are 41 nations comprising the Executive Committee of the Organization For the Prohibition Of Chemical Weaspons (OPCW).  And my planned value added here was to list them out, in alphabetical order, and in bullet form so that they could be held accountable for their vote in the Skripal affair:
Algeria
Argentina
Australia
Azerbaijan
Bangladesh
Belgium
Brazil
Cameroon
Chile
China
Colombia
Estonia
France
Germany
Great Britain
Ghana
Guatemala
India
Iran
Italy
Japan
Kenya
Libya
Mexico
Morocco
Pakistan
Panama
Peru
Poland
Russia
Saudi Arabia
Senegal
Slovakia
South Africa
South Korea
Spain
Sudan
Sweden
Switzerland
United States of America
Vietnam
So count them out if you like, there are 41 of them.  Then, returning to my original KP story, there is a list of the 14 members of the Council (including Russia) who voted for Russia.  But the discrepancy is, that with the exception of Azerbaijan, Iran, and Russia herself, none of these alleged 14 pro-Russian nations is included above, as a member of the OPCW Executive Council:
Armenia
Azerbaijan
Belorussia
Cuba
Iran
Kazakhstan
Kirgizia
Nicaragua
Pakistan
Russia
Syria
Tadjikistan
Uzbekistan
Venezuela
So, I don't know how to resolve this discrepancy.  Bottom line is that the vote was held "behind closed doors", so people are not even supposed to know how it went down.
Either:
OPCW listed the member-states of their Executive Council wrong on their website; or
Djuma got the story wrong.  Apparently Djuma was reporting off a Tweet by the Russian Ambassador to the Netherlands, who listed out those 14 countries.  Maybe the Ambassador just got it wrong, and these were just rank-and-file OPCW nations who offered verbal support to Russia?
I am just being dumb, and there is something here I don't understand.
According to the Chinese news agency, Russia did actually get 23 members of the 41 to either vote "for" or abstain (and, what with such knee-capping going on, we must count an abstention the same as a "pro").  Unfortunately for Russia, they needed 2/3 votes to pass, so if my math is correct, they needed 26 or perhaps 27 votes out of the 41.  And they only got 23.  But 23 is still more than 14!