Dear Readers:
Today I start a new series, based on this post by our old friend Dmitry Lyskov from VZGLIAD.  Lyskov has written a stunning series of historical posts about the events of 100 years ago.  In which he subtly refutes those who have sought to distort this history.  I just barely finished (a few days ago) reviewing his piece on the Ukrainian Revolution of 1917.  Today's piece is about the Bolshevik Decree of Peace, which was issued after the October/November Revolution of 1917.  The Decree was the first official act issued by the new Soviet government.
It was always fashionable among the elites of Russia's former "allies", especially England and France, to call this decree a "treacherous" or "treasonous" act.  As if Russia owed so much to England and France, how dare the barbarians pull out of the war and leave their dear civilized friends hanging in the wind?  Nowadays, sadly, you will also find many "Great Russian chauvinists" among the Russians themselves, and even in the pro-Russian blogosphere, who lament the Bolshevik "treachery" against their erswhile allies.
This point of view is not new, actually.  Among the anti-Soviet dissidents, Solzhenitsyn was notable, in his novel August 1914, of promoting this view.  Some call it the "Lost World" view, as it is also fashionable among monarchists who rue the downfall of the Romanov dynasty.  These people, who all possess accurate "What-If" time machines in their homes, assert that if only the treacherous Bolsheviks had not pulled Russia out of the war, if only they had not "stolen defeat from the jaws of victory", then Russia would have defeated Germany, would have saved the monarchy, would have avoided revolution and bloody Civil War.  These are generally the same Great Russian chauvinists who call Lenin a Jew, a German spy, and worse.  As if being pro-German (or a Jew, for that matter!) is somehow way more reprehensible than being pro-English!  (Besides, technically, despite Lenin's admittedly Germanophile tilt, the Bolsheviks as a Party were officially neutral, not pro-German.  Still, even if….)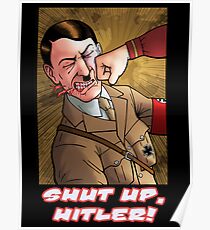 Anyhow, what would have been so horrible about a German victory?  My own What-If machine, which is of German make and very finely calibrated, like all German technology, tells me that a German victory in WWI would have prevented a later Hitler!  In which case, there would be no need for me to build this new time machine, go back in time, and kill Hiter, because Hitler would have just remained an obscure and harmless house painter.  See, two can play this game of Teleological Chess!
But back to Comrade Lyskov…  Who asks the pertinent question:  What was so important about the Decree of Peace that the Bolsheviks chose this as the very first decree of the new government they led?  Lyskov lists the various theories surrounding this act:  A humanitarian diplomatic initiative intended to end the international slaughter.  Fulfillment of an obligation made previously to the German General Staff.  A deliberate betrayal of the Entente allies.  The first step to a "Separate Peace" as later came to pass in Brest-Litovsk.  The reality, Lyskov says, is much more complicated than each and all of these various theories combined.
[to be continued]