Dear Readers:
For today's post I have a very interesting essay by Irina Alksnis.  I have been reading Irina's essays for a while, and I can't figure out if she is related to Soviet-Russian politician Viktor Alksnis.  Viktor Imantovich Alksnis was born in 1950.  As an ethnic Latvian he was a member of the Supreme Soviet of the Latvian SSR (1990-1991), was a dedicated Communist, and fought for the preservation of the Soviet Union.  Losing that battle, he went on to be elected as parliamentarian to several sessions of the Russian Duma.  He continues to write, and to be active politically.  Irina's CV shows that she graduated from the Pushkin Lyceum in Riga in  1993, and then from a Moscow institution of higher education, in 2000.  Doing the math, Irina is possibly Viktor's daughter, but I'm not sure.
Anyhow, in her current essay Irina writes about the nationalities policies of the Russian Federation and is mostly approving of the government's efforts to prevent any major disturbances along the ethnic fault lines.
Irina's starting point is the meeting of the Council of Intra-National Relations which took place in Astrakhan a couple of days ago, on 31 October.  Note the word "intra-national" as distinguished from "inter-national".  What a difference one letter can make:   "Intra" denotes relations between different groups and nationalities living within the same nation-state, in this case the Russian Federation.
At the Astrakhan conference, Russian President Putin gave a big speech in which he supported a proposed new law called "About the Russian Nation".  The purpose of this law is to amend and supercede the Preamble to the Constitution of the Russian Federation.
Russian vs Russian
Now, about the word "Russian".  Unfortunately English has only one word here, which is used to translate two different Russian words.  The result is confusion and sometimes even an opposite rendering of the meaning.  In Russian there are two separate words:  русский ("Russkiy") means "Russian" in the ethnic sense.  Like, you're physically a Slavic type and you (hopefully) speak the Russian language at home.  The other word is российский ("Rossiyskiy") which means "a citizen of the Russian Federation".  Ethnically, you could be anything:  a Latvian, a Tatar, an Udmurt, a Steven Seagal, an actual Russian, there are even around 40,000 Afro-Russians,  And all of these different types of people are российские "Russians" because they hold a Russian passport.
Americans, living in a melting-pot imperial entity, can relate to this.  If you ask a typical American "What are you?" they might say, "Well, I'm a quarter Italian and one-eighth Irish, and…." or they might say defiantly:  "I'm an American", to which the jokey reply often is:  "Oh, so you're an Indian?"  Americans who insist that they are AMURICANS can often be pegged as patriots.  Similarly, there can be a political tinge to the use of the word русский.   A certain type of Russian who insists that he is a "Russkiy" is either just being ethnically pedantic, or he could possibly be one of that small breed of people known as "Russian nationalists".  They are the charming fellows who follow a white-supremacist ideology, toss the Hitler salute and chant slogans such as "Stop feeding the Caucasus!"
What Happens In Astrakhan…
So, now that we have cleared all that up, and returning to the Astrakhan conference, the proposed new law is named "Legislation concerning the Rossiyskii Nation".  In other words, this concerns citizens of the Russian Federation in general, and not just the ethnic Russian portion of that citizenry.  The legislation, which aims to modify a Preamble to the Russian Constitution, was drafted by a man named Vyacheslav Mikhailov.  Mikhailov chairs the Department of the Russian Academy of Economics and Government Service.  He presented his draft legislation at the Astrakhan conference, and Putin gave a speech expressing his support.  So, what are Mikhailov's big ideas?  Well, that's what I am trying to research, and so far I have not come up with much, except some vague verbiage.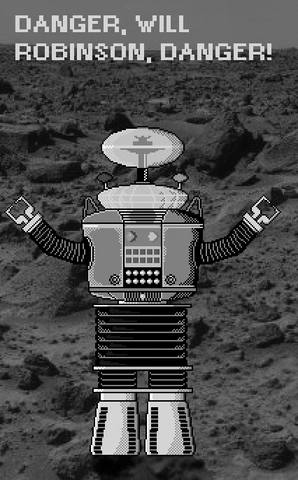 According to the TASS piece, Mikhailov believes that the Russian Constitution does not adequately define what exactly is a multi-national nation – hence his proposal to modify the Preamble.  "Some people think that this is a civil nation, others that it is a nation of nations, a multi-ethnic nation."  Mikhailov goes on to say that his concept denotes the "generally-accepted government line" on this matter.  In which the Russian Federation is not just a civil-type nation, but even its own type of civilization.
Note the word "civil nation" – the Russian is гражданская нация.  That's a red flag in and of itself.  The concept of a "civil nation" was developed by Soviet-era dissidents who held up the nations of Western Europe as the model to follow.  To them, the Soviet Union was an "abnormal", aberrant nation, lacking in civil rights and the entire concept of "civil" as in "civilization".  To them, the Soviet Union was just a mutated monster which needed to be dismantled.  Their Holy Grail was Western Europe.  They admired Westie nations based on a capitalist economy, with governments based on Parliaments or Constitutional Monarchies which defended the "civic rights" of the citizenry.  With the citizenry defined as atomic "civic" units of individuals, not as groups of individuals.  As opposed to the Soviet model, which regarded people as members of cohorts, such as ethnic groups or economic classes.
Is the European model that which Mikhailov's Preamble proposes?  To be honest, I'm not exactly sure.  All I have learned so far is that Mikhailov, Putin and the others seek to dampen the ethnic issue and consolidate all citizens of the Russian Federation into a "civilizational whole", based on common citizenship and less on ethnicity.   We all know as well that this is a very touchy subject, as it is in most nations of the world.  Don't even get me started on American race relations.
For the rest of it, we shall rely on Irina's analysis, as we continue to work through her piece, as to what these vague and confusing words actually mean…
[to be continued]