I saw this long analytical piece in VZGLIAD, and I knew right away, from its meatiness, that it had to be a Evgeny Krutikov piece.  And sure enough…!
The lede is that a man named Sergei Naryshkin just got the job as Chief of Russia's Foreign Intelligence Service – Служба внешней разведки  or СВР, for short.  The American equivalent would be the CIA.  The British equivalent would be MI-6.  The Russian Foreign Intelligence Service is headquartered in a neighborhood of Moscow called Yasenevo District.  Due to this, Krutikov and other people will write about "intelligence coming out of Yasenevo", and this is the equivalent, in America, of, say, "intelligence coming out of Langley, Virginia…"
According to his English-language wiki page, Naryshkin was born on October 27, 1954.  Doing the math, he is just a month shy of his 62nd birthday.  Wiki also mentions that Naryshkin hails from one of the oldest aristocratic families in Russia.  The Naryshkin boyars were tight with the Romanov dynasty – in fact, Natalia Naryshkina was the mother of Peter the Great!  Another Naryshkina lady, Maria (1779-1854) was the mistress of Tsar Alexander I.  And Dmitry Lvovich Naryshkin (1764-1838) was the Royal Chamberlain.  Not exactly sure what a chamberlain's duties are – aren't they, like, a glorified butler? — nonetheless, given this noble pedigree, it must have been an awful comedown for the Naryshkin clan when the Commies came to power, and our boy Sergei was forced to toil away at the Leningrad Institute of Mechanics.  Well, it's not near as glamorous as being a Royal Chamberlain, but Sergei did obtain degrees in both Mechanical Engineering and Economics.  Still, the evil-tongued gossips who wrote his English-language wiki page, and who clearly do not care for the man one iota, claim that Sergei plagiarized more than half of the text of his dissertation!  And that was back in the days before wiki, and possibly even before copy machines, when it was much harder to plagiarize stuff, so give him some points for Sitzfleisch, at least.
Despite his modest education and lifestyle, soon enough, Naryshkin's noble blood and bearing shone through, like they always do, in a sea of proletarian mediocrity.  Narsyhkin's career took off with a series of important government posts, first in Soviet times, where he was rumored to be a glamorous KGB spy in Belgium; and then in more recent decades, as a trusted man in the Putin government.  Naryshkin is clearly a versatile guy, occupying many posts and successful in many areas, both in politics and economics;  and now reaching the pinnacle of his career as Russia's chief spy.
But enough of wiki, let's turn from plagiarizing that particular lode, and back to plagiarizing Krutikov.
What Is Behind Naryshkin's Appointment?
Krutikov sees behind this appointment, a whole series of cadre reorganizations and a possible shift in Russia's foreign policy priorities.
Krutikov points out, and it goes without saying, that the СВР is a very secretive agency, by necessity.  Its operations, its successes, its failures, are rarely made transparent to the curious public.  However, in recent times, some of the more blatant failures made a reorganization necessary.  The more egregious of the failures have to do with the American vector of Russian Foreign Policy.  Namely, Russia's intelligence gatherers being wrong, time and again, with their prognostications about American intentions and future actions.   But we'll get to that later.
First I need to translate, in full, the next paragraph, because this is very important:
Debates about what type of man should be the Head of Intelligence are as old as spying itself:  Should it be a genius-type professional spy who turns double-agents on a dime and keeps atomic and space secrets in his pocket; or, on the other hand, should it be a literate administrator type?  Neither side to this debate can ever be convinced of the other point of view, and the choice of one or the other is also a conjunctural matter.  Sergei Naryshkin, just like his predecessor, Mikhail Fradkov, are administrators.  However, the new head of the СВР all the same has professional knowledge and experience.  And the first thing that an experienced leader does upon assuming office — is clean house.  And there is a lot here that needs to be reformed.
Krutikov goes on to say, that quite a few departments of the spy agency had become infected with a very dangerous disease:  Optimism.  In several important areas of intelligence, for example, the economics surrounding Western sanctions, it was very important for the Russian government to obtain accurate and detailed information about  the technical methods by which Westies intended to implement this economic war against Russia.  Specific information involving the banking sphere and the various alliances and partnerships patched together by the U.S.  But a pattern emerged:  Wherever a piece of information could be interpreted in two different ways — one optimistic (for Russia), and one pessimistic — the analysts almost invariably chose to stress the optimistic over the pessimistic.  In this manner, the information flowing out of Yasenevo into the Kremlin, tended to be heartening rather than realistic.  For example, analysts claimed that the America-EU negotiations around the Transatlantic Trade and Investment Partnership (TTIP) were a failure.  But this was clearly not true.  Westies were landing solid punches against Russia, while the Yasenevo analysts were turning into a crew of Baghdad Bobs.  Every bad thing that happened to Russia:  they were seeing a silver lining and convincing the leadership that Russia's enemies were just about on the ropes.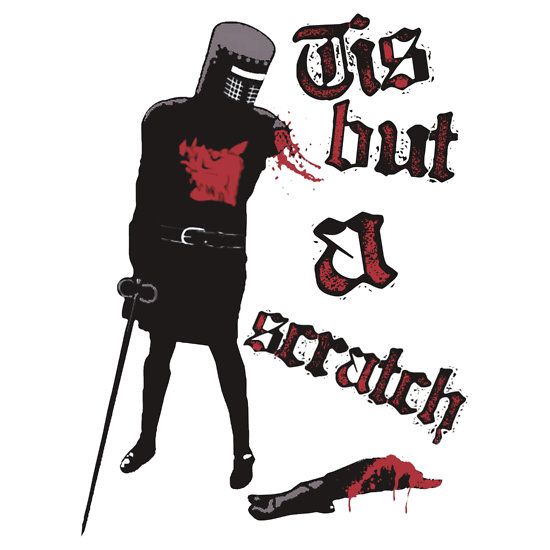 Eventually, it seems, the Russian government had it up to here with these pollyannas, and decided they needed to know what was really going on out there in the big world.  Optimism is the enemy of True Intelligence.  And this disease is by no means specific to Russia:  All intelligence agencies in the world can fall prey to wishful thinking; or trying to give the bosses what they want to hear rather than what they need to know.  I mean, nobody wants to be a Gregers Werle, right?  The man who destroys the tender fantasies of a 14-year-old girl?  Except that Russian President Vladimir Putin is not exactly a sweet idealistic 14-year-old girl; and furthermore, as the leader of a besieged nation, Putin needs to know what is actually going on out there.  "Objectivity," according to Krutikov, "is a God to which all Foreign Intelligence Services must bow low."  And he goes on to describe how this challenge was handled in Soviet times.
[to be continued]